Explore Our Blog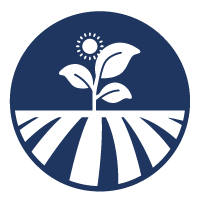 Sustainably Sourced
Proactive Health Approach
Practitioner Formulated
Impeccable Quality Standards
Broccoli Sprouts: Tiny, Mighty, and Packed with Nutrition
When we think of nutritious foods that promote wellness, broccoli is at the top of the list. Broccoli sprouts (young broccoli plants) are a phytonutrient-rich powerhouse loaded with beneficial bioactive compounds, including sulforaphane, which research indicates offers significant overall wellness benefits. (1)  What is sulforaphane, and why is it important?  Sulforaphane is a potent phytonutrient that supports robust immunity and brain and neurocognitive function. Tapping into sulforaphane's potential starts with glucoraphanin, an inactive sulfur-packed phytochemical. This naturally occurring "inactive" compound requires "activation" from myrosinase, an enzyme released in plants after being damaged, cut, or chewed. Transforming glucoraphanin into sulforaphane is necessary for optimal cellular uptake.  Incorporating sulforaphane into your wellness routine  Need help waking up and starting your day? Add Broccoli Sprout capsules to your morning routine to boost brain power and engage your body's natural detox pathways with enzyme-activated sulforaphane.*  Broccoli Sprout Benefits Potent source of enzyme-activated sulforaphane*   Supports detoxification and glutathione production*   Go-to support for brain and gastrointestinal function*   Supports blood sugar and microbiome balance*  Dynamic source of phytonutrients that nourish whole-body wellness*  What makes BioPure Broccoli Sprout superior? Our Broccoli Sprout capsules contain Activated BroccoRaphanin®, an activated form of sulforaphane with a minimum of 10% sulforaphane glucosinate from broccoli seeds.  Jae Kwang Kim and Sang Un Park, "Current Potential Health Benefits of Sulforaphane", EXCLI Journal (October 2016). These statements have not been evaluated by the Food and Drug Administration. These products are not intended to diagnose, treat, cure or prevent any disease. 
Ask an Herbalist - Immune-Supportive Herbs
Discover herbal insights and take an up-close look at plants, dietary supplements, and wellness solutions with our in-house herbalist, Michele Milligan.   We asked Michele to answer some of our customers' frequently asked questions. Check out her latest response below!  Q: What are your favorite immune-supportive herbs, and which BioPure formulas contain them?   A: My favorite immune-supportive herbs are turmeric and ginger. These two herbs have a gastrointestinal focus, which is, in my opinion, critical for supporting all other systems of the body.   Turmeric and ginger support the GI tract, healthy liver function, and the body's oxidative pathways. Fortifying the focus areas ensures the body can combat unwanted microbes, optimize liver detoxification pathways, and maintain balanced immune function.    Our CurcuSyn formula contains turmeric and ginger, Oregon grape extract for added immune benefits, and black pepper for optimal absorption. These potent ingredients are rich in immune-supportive polyphenols that promote immune system regulation and gastrointestinal function and provide a powerful punch against imbalanced microbes.*   *These statements have not been evaluated by the Food and Drug Administration. These products are not intended to diagnose, treat, cure or prevent any disease. 
Benefits of High Allicin Garlic
Garlic is a wellness-boosting powerhouse and go-to strategy for supporting immune, cardiovascular, and gastrointestinal functions. But what makes this pungent bulb so beneficial?  The simple answer is a potent compound called allicin. When garlic is crushed or chewed, the enzyme alliinase converts alliin to the more active compound, allicin. It passes through the digestive tract and makes its way through the entire body, providing highly potent biological effects.  Allicin is also responsible for garlic's pungent taste and aroma. One of the best ways to increase your allicin intake is to consume raw garlic cloves that have been crushed or sliced. However, most people don't enjoy the unwanted side effects of eating fresh garlic, such as the 'burning' sensation experienced after biting into a clove of raw garlic, not to mention unpleasant breath.  High Allicin Garlic capsules provide dynamic, foundational wellness benefits. Each capsule contains high levels of allicin, a powerful organosulfur compound that provides broad-spectrum wellness benefits.   High Allicin Garlic Benefits  Supports microbiome diversity and detoxification pathways*  Helps maintain normalized cholesterol levels*    Supports immune function and overall well-being*  *These statements have not been evaluated by the Food and Drug Administration. This product is not intended to diagnose, treat, cure or prevent any disease.