Green Calcium Bentonite Clay
/ Green Calcium Bentonite Clay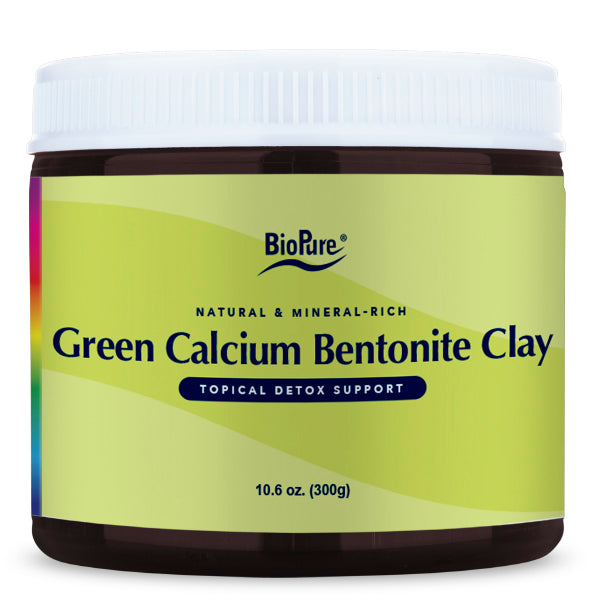 Green Calcium Bentonite Clay
Green Calcium Bentonite Clay provides topical cleansing and skin-supportive benefits.*
Regular price
$30.00
$30.00
Sustainably Sourced

Proactive Health Approach

Practitioner Formulated

Impeccable Quality Standards
Green Calcium Bentonite Clay is a rare smectite clay that has been protected from contaminants and leeching of the environment and climate. Sealed away and isolated by a cap of crystalized zeolite minerals for 43 million years, this negatively charged clay has montmorillonite with an alkaline pH value of 9.7. It contains numerous trace minerals and has tremendous drawing power.

- Energizing and balancing*

- Supports the skin's natural detoxification processes and overall skin health*

Details

Mix Green Calcium Bentonite Clay with water to create a soothing face mask, or add to bath water for a relaxing, rejuvenating experience.
Directions:

Topical: Mix 1 part to 3 parts water. Allow to stand until smooth.

Bath soak: Mix 1 to 2 cups of clay into your bath water.

Ingredients: Calcium Bentonite Clay.

Other Ingredients: None.

Keep out of reach of children.

Store in a cool, dry and dark place.

The safety of this product has not been determined.