Hyaluronic Hydration (Best Use By 4/2024)
/ Hyaluronic Hydration (Best Use By 4/2024)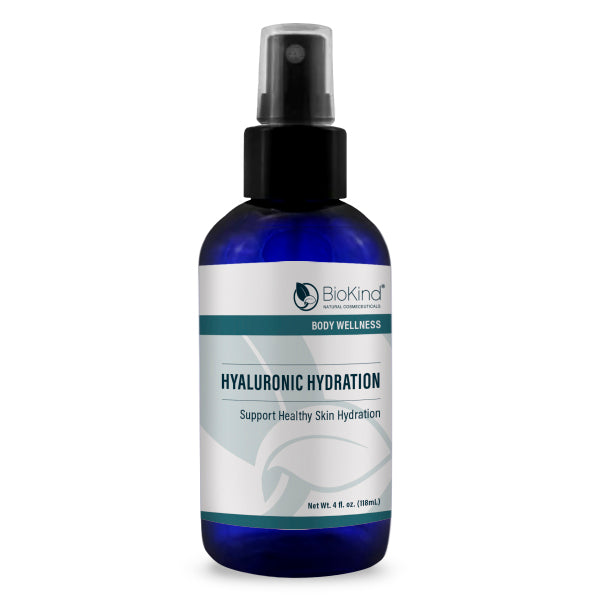 Hyaluronic Hydration (Best Use By 4/2024)
Hyaluronic Hydration promotes skin hydration and leaves skin feeling soft and resilient.*
Regular price
$40.00
$40.00
Sale price
$30.00
$30.00
Save $10
Sustainably Sourced

Proactive Health Approach

Practitioner Formulated

Impeccable Quality Standards
Organ Detox Support
Skin Support
Hyaluronic Hydration is a natural humectant that nourishes your skin and replenishes hydration levels, enhancing skin tone and texture. It locks in essential moisture and boosts your skin's radiance and resilience.*

- Formulated for all skin types*

- Supports skin health and hydration*

- Enhances the tone and texture of your skin*

Details

Hyaluronic acid attracts water to the surface of your skin, giving it a plumper, more youthful appearance.
Directions: Spray into the palm of your hand, then apply to face. Blend into the skin in a circular motion, upwards and outwards. Proceed from the chin up to the forehead. You may apply on the neck, hands, and chest, but avoid eye area. Apply directly to clean skin, under moisturizer, or anytime throughout the day to hydrate and revitalize.

Ingredients: Hyaluronic Acid, Sodium, Saline Water, Potassium Sorbate, Sodium Benzoate, Citric Acid.

Store at room temperature. May also be stored in the refrigerator for a cool refreshing spritz.

*Warning: Always do a test patch before using a new skin product. The safety of this product has not been determined.

Date of Manufacture: October 31, 2021